Voxtelesys Portal | Submit a Port Request
---
1. Log in to the Voxtelesys Portal
Go to the Voxtelesys Portal and log in.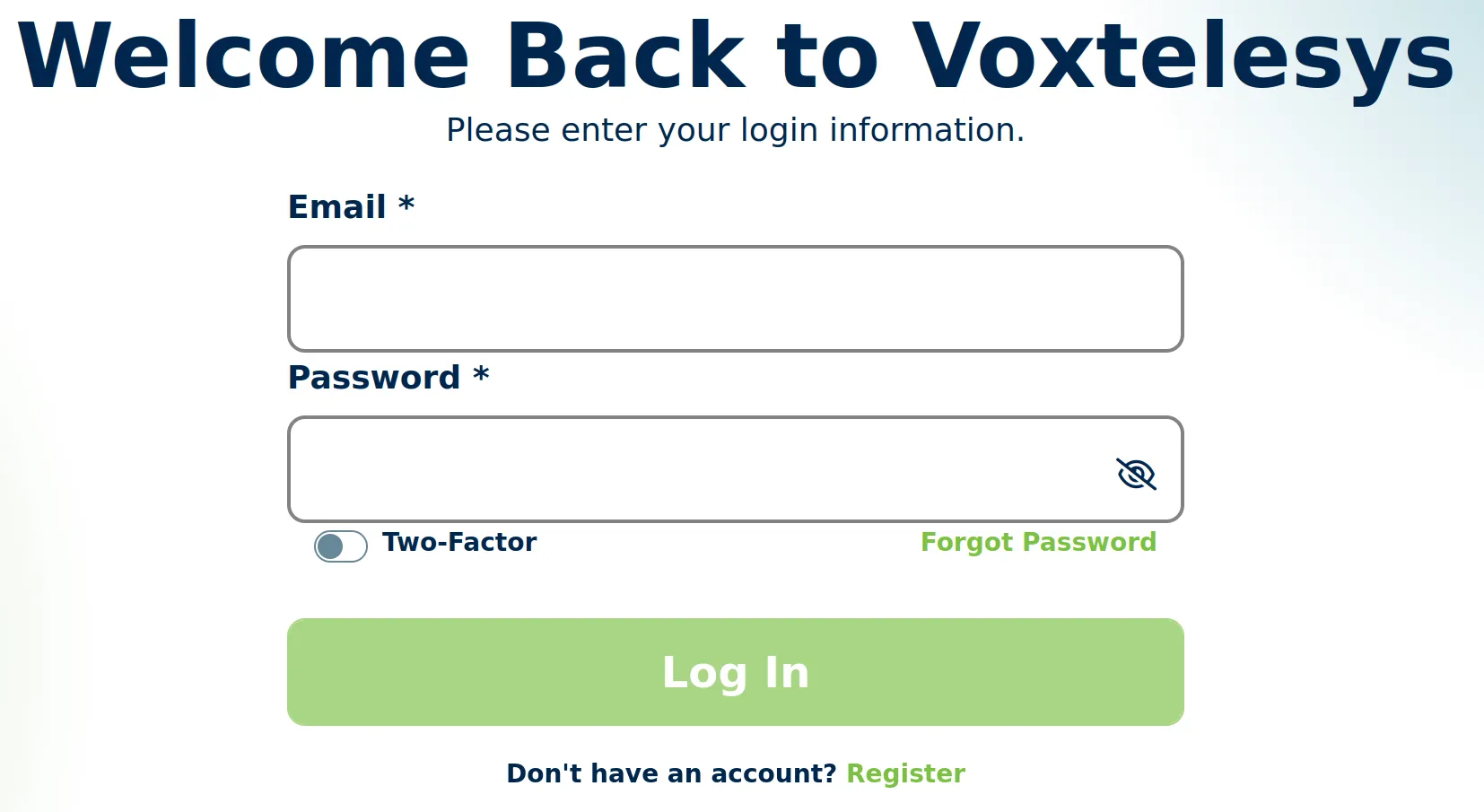 2. Navigate to the Porting Tab
3. Things to Note Before You Port
You can port Local & Toll-Free numbers as well as add SMS to your local numbers. If you are porting both local and toll free numbers, please submit separate forms for each number type.
You can view the Active or Completed Port Orders from here:
4. Submit a Port
Click on + Submit Port Order to begin the porting process.
Note: You can also check the portability of your number(s) by clicking the Check Number Availability button.
5. Select DID numbers to be ported
If you choose the single DID option, select the number to be ported (with or without SMS):
Select
if you are porting multiple DID numbers.
Local Number to be ported:
6. Fill in your Contact Information
Company Name
First Name
Last Name
Contact Number for this port
Email Address for status updates
Confirm Email
Street Number
Street Name
City
State/Province
Zip/Postal Code
Country
7. Fill in Losing/Current carrier's information
Current Carrier Name
Port-Out PIN (if applicable)
Account Number
Account Telephone Number (ATN/BTN)
8. Finalize port submission
Customer Inbound Trunk Group
Requested FOC Date
9. Finish Up!
Accept our Terms and Conditions
Sign the form
Click on Accept
Click on
10. Port request submitted!
A member from the Voxtelesys Porting team will reach out with any update on the port!
---
More Voxtelesys Portal Guides here!