Voxtelesys Messaging API | Portal Setup
---
---
1. Log in to the Voxtelesys Portal
Go to the Voxtelesys Portal and log in!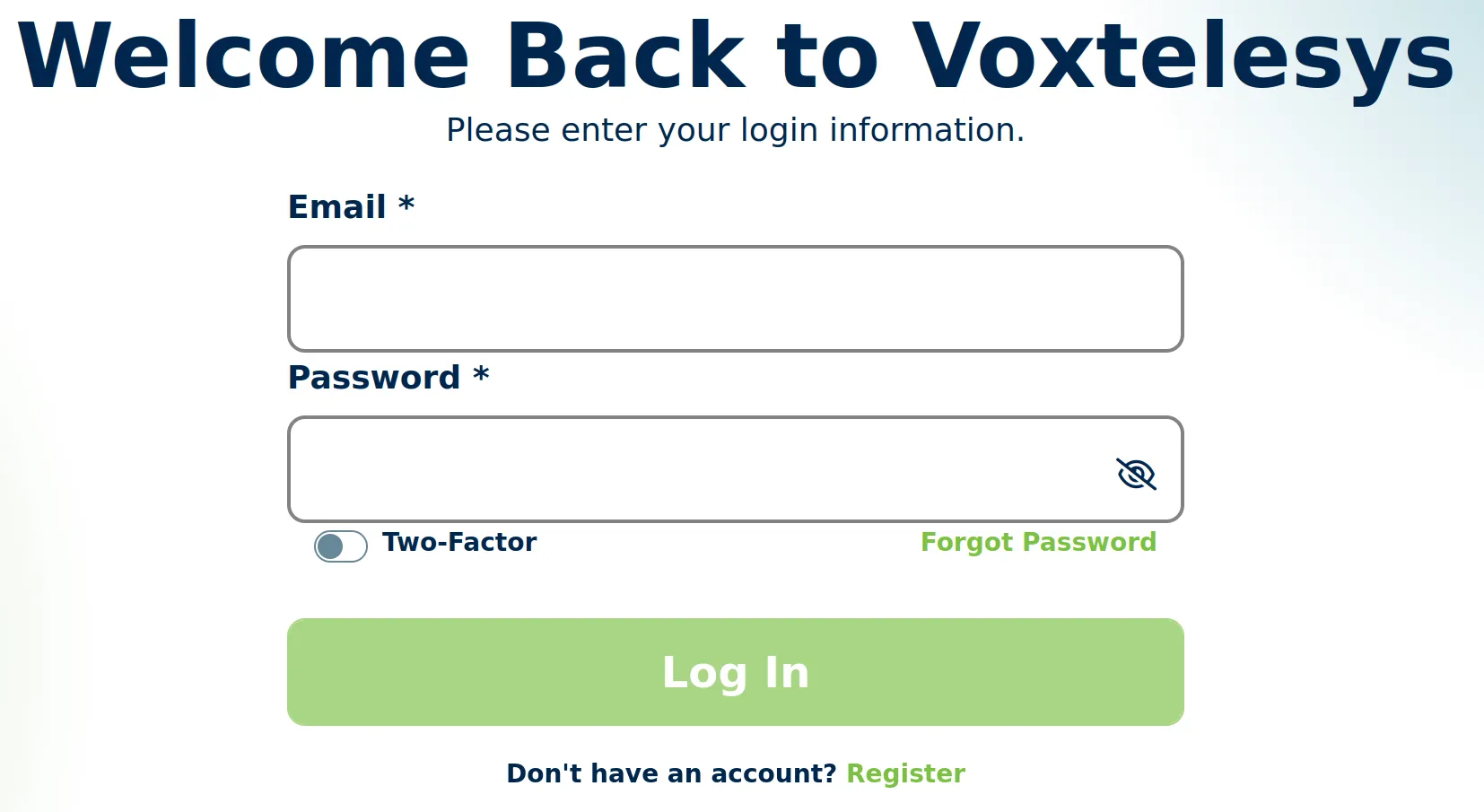 2. APIs > Keys
3. Create a new API Key
Click on
Enabled: ON (checked)

Name: Choose a descriptive title for your API Key.

Trunk Group: Select the trunk you want billed.
You have now created an API Key! You can use the copy button when you add it to your PBX!
4. APIs > Messaging Applications
5. Create a Messaging Application
Click on
Profile Name: Your PBX

Trunk Group: Same group as the API key

HTTP Method: POST

Events: Inbound messages (MOs)

MO Webhook: Your PBX domain/recvsms
Example of completed Messaging Application:
6. Phone Numbers > Numbers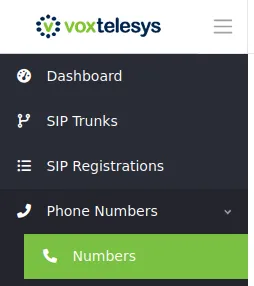 7. Assign Application to Numbers
Under Features Enabled you can see that SMS is currently not enabled on this number.
Under Actions click on the edit icon.

Enable SMS on your desired number, then select your Service Trunk and Messaging Application.
Under the Features Enabled and Messaging Application fields you can see that SMS is now enabled.

---