Voxtelesys Portal CNAM Setup (Caller ID)
---
---
1. Log in to the Voxtelesys Portal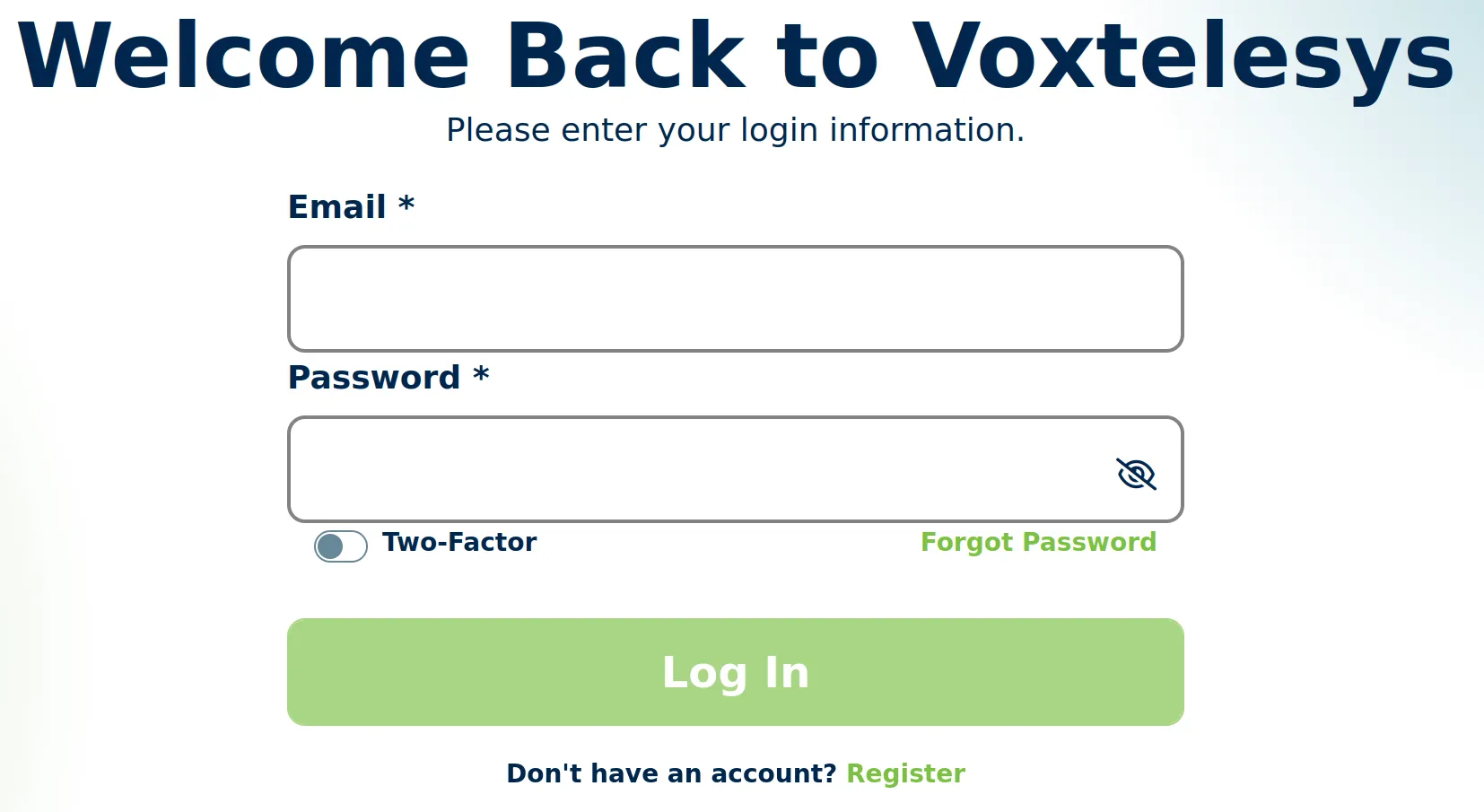 2. In the dashboard, select Phone Numbers > Numbers
3. Select the Edit icon next to the number you wish to add Caller ID.
Make sure to check the box next to the outbound CNAM enabled option.
Enter your chosen outbound Caller ID name.
Select OK when finished.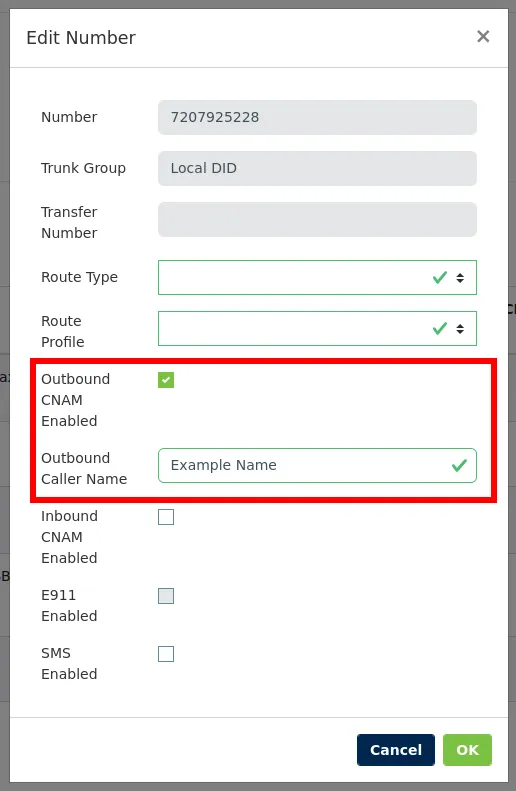 4. Repeat these steps for any number.
---
If you have any questions, reach out to Voxtelesys Support.