SIP Trunk Setup: Epygi PBX
---
---
1. Select Telephony and go to VoIP Carrier
2. Keep the VoIP Carrier as Manual and add Voxtelesys as the description.
3. Configure the Common Trunk Settings
Account Name: Username given by Voxtelesys
Password: Password given by Voxtelesys
SIP Server: Server given by Voxtelesys
SIP Server Port: The port number set for your SIP
Make sure that the "Use RTP Proxy" option is checked on.
4. Set up the Code Rules
If you select the By Prefix option, type 1 for the prefix.
If you select the By Pattern option, type the character 'x' ten times to match calls with 10 digits.
Emergency Code: The emergency code of your area (911 in this example)
Route Incoming calls to "00" for the default auto attendant, or a specific extension can be selected if needed.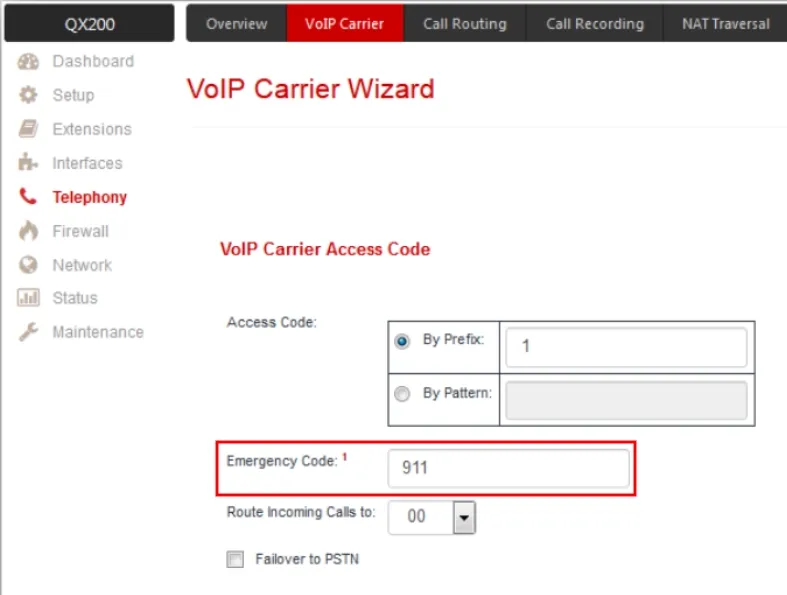 Select Finish and the trunk will be added!
5. Assigning DID to Extension
From the Extensions tab, go to the admin settings of the user you wish to add the DID to.
Within the SIP Settings, go ahead and assign the DID number into the Username / DID number area.
Save and the DID was added!
---
If you need help configuring your trunk or inbound numbers check out the guides below! More Voxtelesys Portal Guides here!
For more Epygi Guides, click here!