Issabel PBX | Add Extensions
---
---
1. PBX > PBX Configuration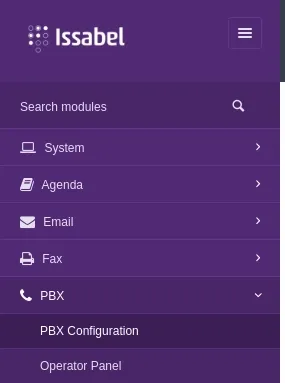 2. Basic > Extensions
3. Select Extension Type
4. Add Extension Settings
There are a lot of different settings here to choose from, but we are just making a simple extension. Please review the settings and change as needed for your scenario.
User Extension: Extension Number
Display Name: User's Name
Outbound CID: Set the Caller ID for this user
Emergency CID: Set the 911 Caller ID for this user
5. Submit Changes After Each Extension, once all are built Apply Changes
---
If you need help configuring your trunk or inbound numbers check out the guides below! More Voxtelesys Portal Guides here!
For more Issabel Guides, click here!