Install sngrep on Debian 10 3CX V18
---
1. How to troubleshoot a 3CX PBX with sngrep
To troubleshoot we need to look at the connections and messages made to and from the 3CX PBX.
A good way to monitor SIP network connections is to use the "sngrep" package (https://github.com/irontec/sngrep) which is in standard Debian repositories.
2. How to install sngrep on Debian 10 3CX V18
To install sngrep, simply use the apt package manager to install:
apt install sngrep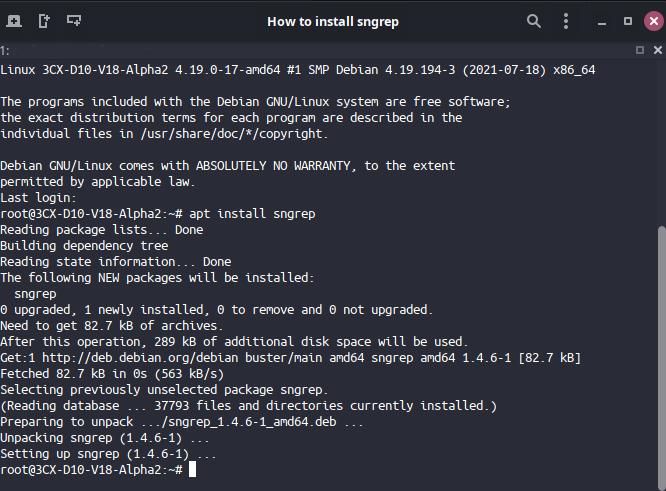 ---
If you need help configuring your trunk or inbound numbers check out the guides below! More Voxtelesys Portal Guides here!
For more 3CX Guides, click here!