Bicom PBX | SIP Trunk Setup
---
1. Select "Trunks"
2. Select + Add Trunk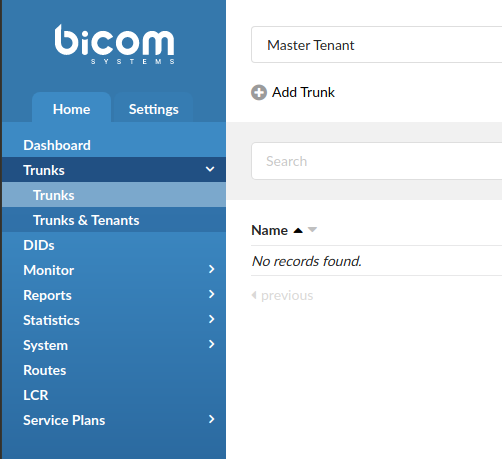 3. Select Generic SIP
4. Fill in Authentication with information provided by Voxtelesys
Peer Host: Provided by Voxtelesys
Peer Username: Provided by Voxtelesys
Peer Secret: Provided by Voxtelesys
5. Show Advanced Options
6. Change Register to "With Username"
7. Update Codecs to:
G.711 ulaw
G.711 alaw
G.729
---
If you need help configuring your trunk or inbound numbers check out the guides below! More Voxtelesys Portal Guides here!
For more Bicom PBX Guides, click here!