Add SMS: Vodia PBX
---
Voxtelesys Portal Setup
---
---
1. Log in to the Voxtelesys Portal
Go to https://portal.voxtelesys.net/ and log in!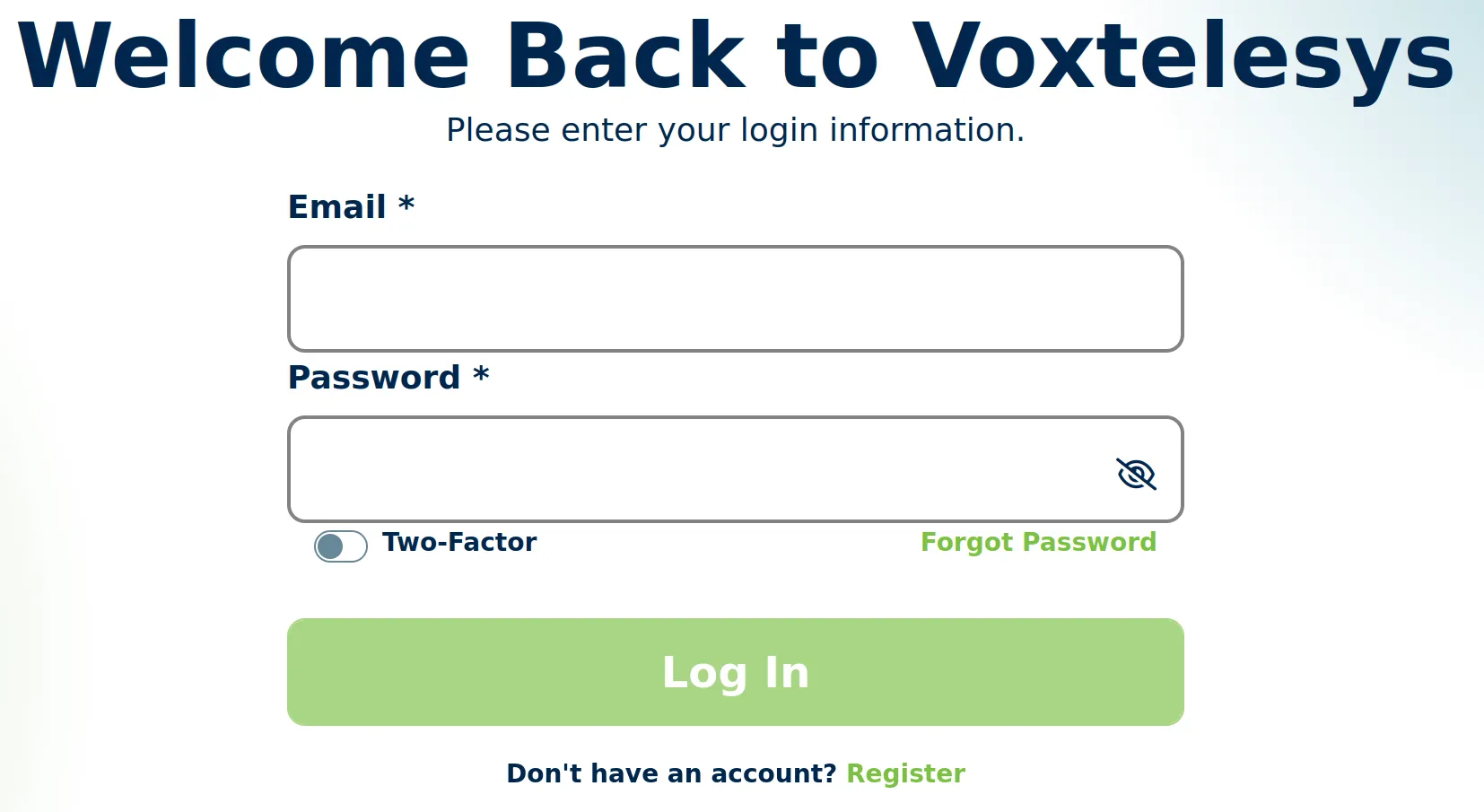 2. Create a new API Key
API Keys > Create Key
Enabled: ON (checked)
Name: Vodia SMS
Trunk Group: Select the trunk you want billed
You have now created an API Key! You can use the copy button when you add it to the Vodia PBX!
3. Create a Messaging Application
Messaging Applications > Create Application
Profile Name: Vodia SMS
Trunk Group: Same group as the API key
HTTP Method: POST
MO Webhook: Your PBX domain/recvsms
4. Assign Application to Numbers
Phone Numbers > Numbers
Under the Messaging Application field, select the Vodia SMS option.
---
Vodia PBX Setup
---
---
1. Navigate to Notifications
Under the Admin > Messaging > Notifications
2. Connect Voxtelesys API
Provider: Select the Voxtelesys Template
Application Secret: This is the API Key you created in the Voxtelesys Portal
Default ANI for Sending SMS Messages: SMS number from Voxtelesys
You can add multiple numbers with a comma!
3. Assign the SMS number to an Extension > ANI for SMS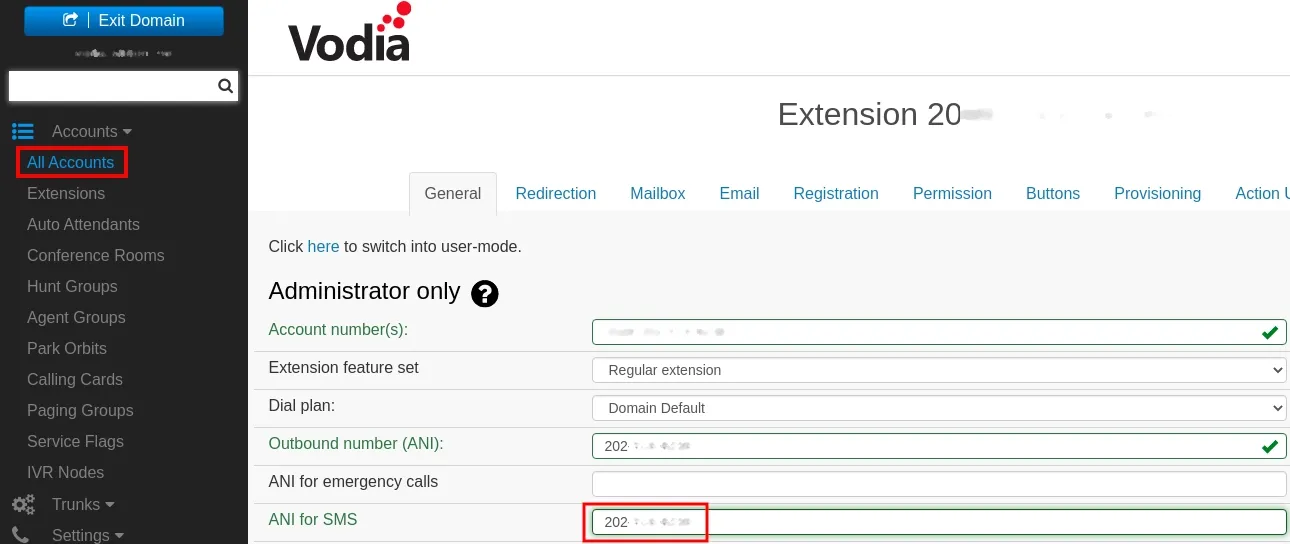 ---
If you need help configuring your trunk or inbound numbers check out the guides below! More Voxtelesys Portal Guides here!
For more Vodia Guides, click here!